About Sal
Sal has a passion for teaching business owners how to effectively manage their finances. Working mainly with Entrepreneurs, Professionals, Self-Employed Individuals and Business Owners, Sal helps her clients learn and understand the most efficient Quickbooks accounting software for their individual business needs.
SCHEDULE A Consultation
Our Services
Operate a successful business by adopting Sal's four principals
Innovative – Adaptable – Proactive – Practical.
With Sal's training, you can be innovative in your approach to online accounting, adaptable as your business needs change, proactive with technology, and practical to ensure you practice good financial health.
Proven Success
Working With Sal
The local and international clients Sal has trained and coached provide many glowing reviews. The common thread being Sal has the experience, patience and drive to help her clients get over their fears and begin to see the results they deserve. She understands what it takes to move a business forward in an effective and efficient manner. Her success stories are a testament to her dedication to helping others thrive in their businesses. Working with Sal will generate the results you are looking for, update your accounting systems and provide a greater understanding of your entire financial picture.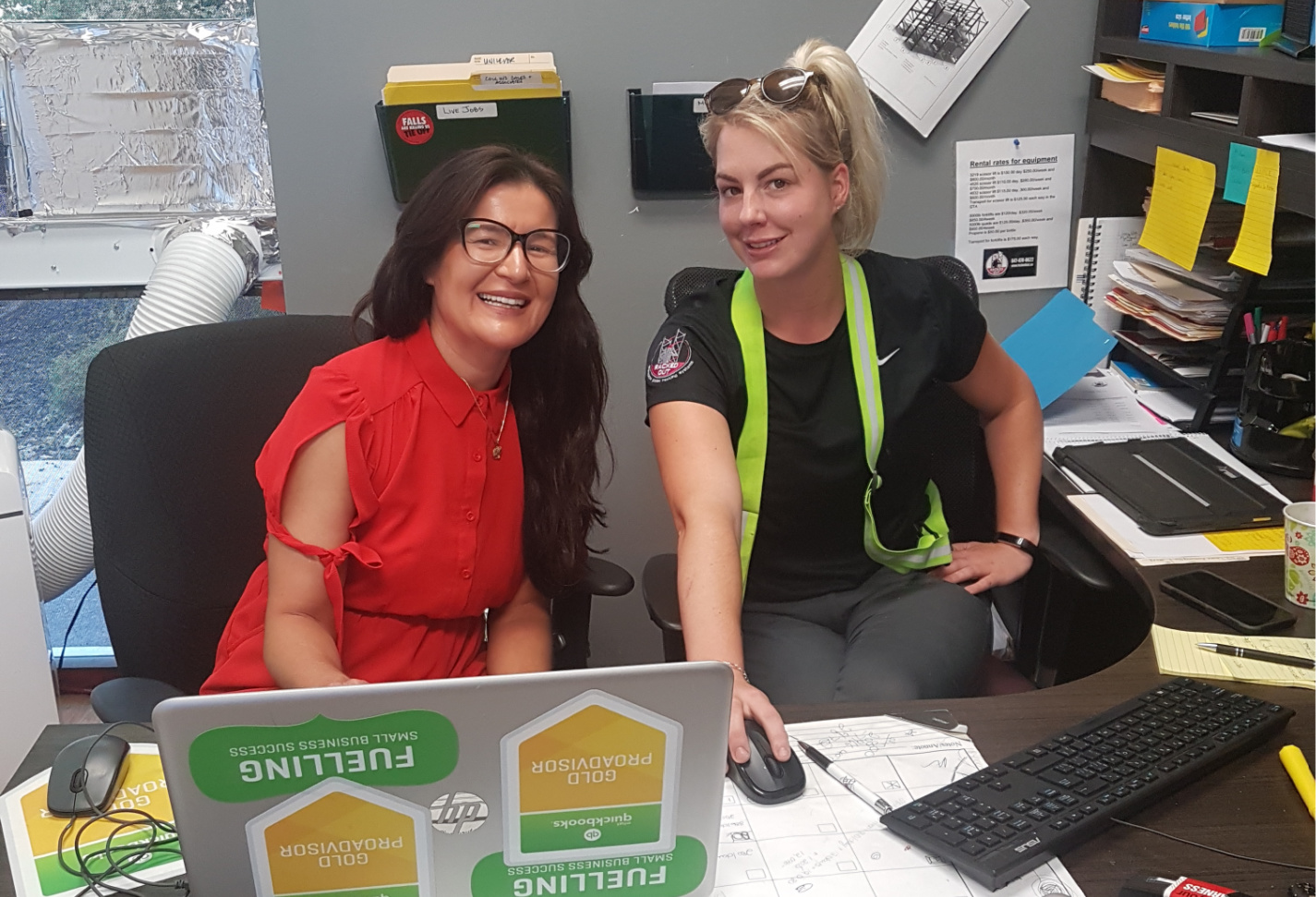 Sal provided bookkeeping and tax preparation services for her clients, mainly Entrepreneurs, Professionals, Self-Employed Individuals and other Business Owners. In 2012, Sal expanded her business to include Quickbooks Online training. In 2015, Sal adding business mentorship to her offering. In 2019, Sal expanded to include 1:1 Quickbooks Online training and teach basic accounting to international clients in the United Kingdom, USA and Australia. As Sal met and worked with several clients over the years, she realized the need to teach a deeper understanding of accounting practices. Sal gets to the root of accounting concepts in her local and international training and teaches her clients why it is beneficial to learn different aspects of the software.
What we do best
Great Reasons to Join Sal
Learn Full-cycle bookkeeping through Quickbooks systems
Practical skills and knowledge on how to best use the software
Learn Quickbooks best Built-in automation
Coaching with a Quickbooks Expert
Implement Cloud Based Accounting
Hands-on Practical Training
"Bookkeeping is the foundation of everyone's finances. Regardless of your income bracket or the size of your business, I will help you save money and successfully manage your existing and future finances."

Maryam
Meet Maryam
Advanced QuickBooks Online ProAdvisor
Maryam has expertise in bookkeeping and taxation. Her tax expertise and certification will assist you in avoiding unnecessary audits, filing taxes efficiently and understanding effective accounting or bookkeeping practices to improve financial health and save on taxes.
Maryam is working towards her CPA designation, She is a QuickBooks Online Advanced ProAdvisor, Professional Bookkeeper and an Income Tax Preparer. Maryam enjoys helping clients understand their full financial picture. With this knowledge, you can make informed financial decisions to grow your business.
If you have questions regarding your own financial future – Maryam has the answers! Together, with Maryam, you will better understand your business potential and gain confidence in your financial reporting.
Best Rated And Reviewed Five Stars In Google
.
Accounting By Sal, Toronto, ON, Canada
.
Accounting By Sal, Edmonton, AB, Canada
.
Accounting By Sal has been ranked BEST IN EDMONTON amongst many other accounting/bookkeeping firm in Edmonton. Check us out
Sal helped make the bookkeeping process easy and was patient in spending time with me to help me understand Quickbooks online. She has a wealth of knowledge of how to effectively integrate various tech tools and was a pleasure to work with both virtually and in person. I would highly recommend her.
April-Lynn MacDonald Levitt
Toronto Office
503 Beecroft Rd
North York, ON
Canada