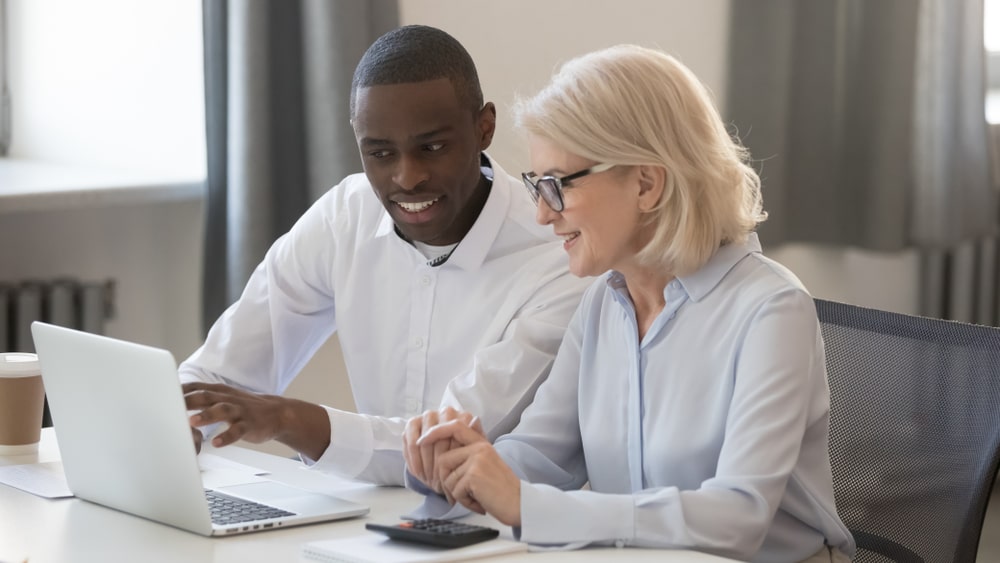 As a business owner, you know that time is of the essence and any time you can save is precious. And one of the most time-consuming aspects of running a business is maintaining your books and keeping your finances organized. This is especially true when year-end and tax season roll around. If your bookkeeping system is not organized throughout the year, you could be spending hours and even days preparing for year-end and taxes.
Having an organized bookkeeping system not only helps you save time but allows you to make better financial decisions and get an accurate picture of your day-to-day operations. Whether you want to learn how to better maintain your books or you're tackling your books for the first time, do-it-yourself bookkeeping training sessions can be beneficial. Here's how online bookkeeping training helps you save on one of your most valuable resources – your time!
1. You have the support of a real accounting professional
Unlike online modules, thick instructional books, and videos, our bookkeeping training sessions at Accounting By Sal Corp. are done with a real accounting professional. Learning how to manage your books on your own often takes more time than going through a bookkeeping training session. With a professional, you have your questions answered in real-time, you'll be guided step-by-step through the processes, and you'll receive clear explanations along the way.
While pre-made instruction manuals and videos may have all of the general information you need, they are not customized to your specific business. Additionally, it can be confusing to go through the instructions on your own with no real support. Every business is different and has unique needs. For this reason, an accounting professional gets to know your business first so they can provide you with the right information. This eliminates the guesswork and cuts the learning curve down significantly.
2. Includes a review of basic accounting principles
Entering data without knowledge of basic accounting principles can lead to inaccurate reports and mistakes, which can be time-consuming to correct later on. Learning the basics of accounting and bookkeeping helps you feel more confident when posting transactions and pulling accurate reports. Knowing the accounting principles is crucial as it improves the consistency and quality of your business's financial information.
3. Live FreshBooks or QuickBooks bookkeeping training
Books and manuals on bookkeeping typically teach you how to post a transaction and pull reports, while pre-made FreshBooks or Quickbooks training manuals and videos will show you how to use the platform. Our bookkeeping training session is a combination of both – we will teach you how to manage your books and navigate your specific accounting software.
We guide you through the process and then watch as you go through the steps, answering questions and providing corrections along the way. By the end of the session, you will have a better understanding of your accounting software, how to streamline your workflow, and ways to take advantage of time-saving features and third-party apps.
4. Processes are streamlined and integrated
Last but certainly not least, a bookkeeping training session with an accounting professional includes setting up and customizing third-party apps on your cloud-based accounting software. Some apps that can integrate with QuickBooks Online or FreshBooks include Square, PayPal, TSheets, HubDoc, Dubsado, and many more. A streamlined process keeps your books clean and organized throughout the year so there are no surprises come year-end and tax season.
Knowing how to do your own bookkeeping keeps you in control and allows you to understand every financial detail in your business. These are just a few of the benefits of doing your own bookkeeping. With the right guidance and instruction, do-it-yourself bookkeeping can be simplified. Connect with us today to learn more about our bookkeeping training sessions.