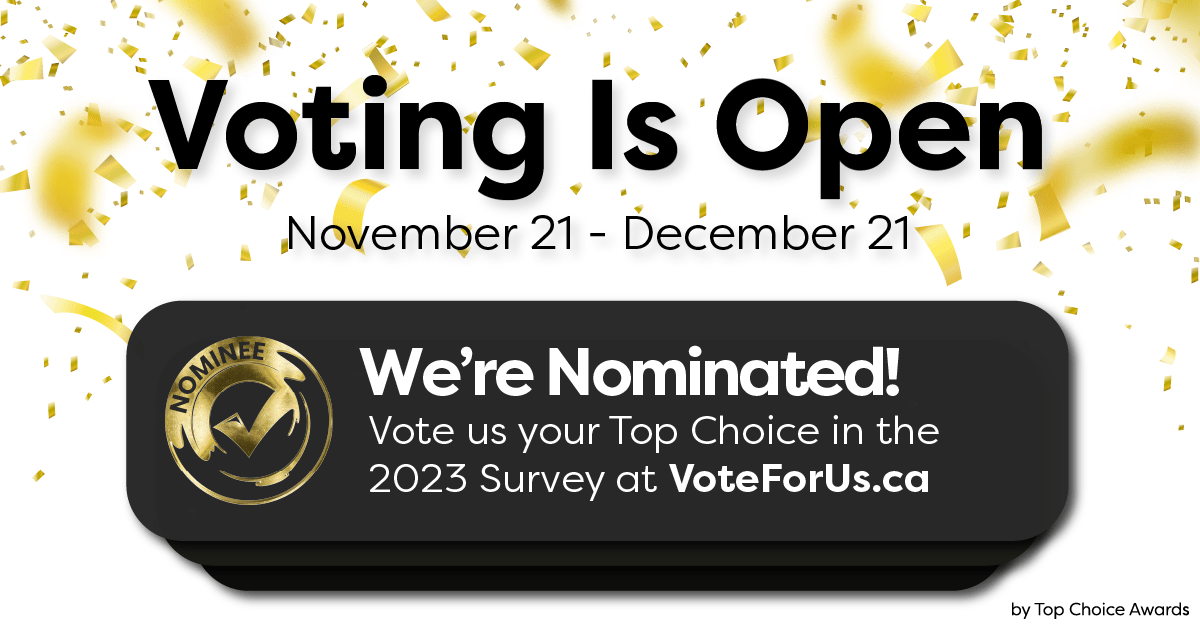 We are honoured to be nominated for the Top Choice Accounting Services in Edmonton for 2023! The Top Choice Awards is presented to local businesses that receive the most votes in the annual Top Choice Awards Survey conducted by iTrustLocal. The initiative is to help consumers make educated buying decisions on products and services in over 30 cities across North America.
VOTING INFORMATION:
Voting runs from November 21, 2022 – December 21, 2022
Head over to Top Choice Awards to place your vote
You can find Accounting By Sal Corp under 'Top Choice Accounting Services of 2023 in Edmonton
Vote Today for a Chance to Win 1 of 4 Prizes of $500!
Winners are announced every Monday
The History of Accounting by Sal Corp.
In 2008, Sal Rezai began offering bookkeeping and tax preparation services for small business owners, self-employed individuals, entrepreneurs, and industry professionals. Over the years, Accounting by Sal Corp naturally evolved to include 1-on-1 training and live bookkeeping, coaching, and business mentorship.
With years of experience under her belt, Sal Rezai has become an industry expert and a leader in her field, offering her knowledge and advice on podcasts, speaking events, and through 1-on-1 coaching.
The learning curve of using accounting software and basic accounting principles can be overwhelming when you're running a business. At Accounting By Sal Corp, we offer the following:
Accounting Services:
QuickBooks and FreshBooks Online Training:
Setup and Support
Migration & App Setup
1-on-1 and Group Training
Live Bookkeeping
If you are converting to Quickbooks Online or FreshBooks Online, upgrading your software or skills, training a new hire, or learning time-saving tricks, we will show you where to start and how to use the software efficiently. If you need extra hands-on training to clean up your books, our team can teach you the necessary skills to get organized while saving you time and money.
The difference with Accounting by Sal Corp
There are many resources available that can teach you how to use QuickBooks and FreshBooks Online. However, knowledge of basic accounting principles is necessary to use this accounting software correctly.
Unlike other resources such as videos, books, and step-by-step manuals, we teach basic accounting principles, and our live sessions allow us to answer any questions you may have about bookkeeping. With a virtual bookkeeper on your side, you can do what you do best – focusing on your business with the peace of mind that your accounting records are organized and accurate.
Thank you for voting for Accounting By Sal Corp as your Top Choice Accounting Services of 2023!