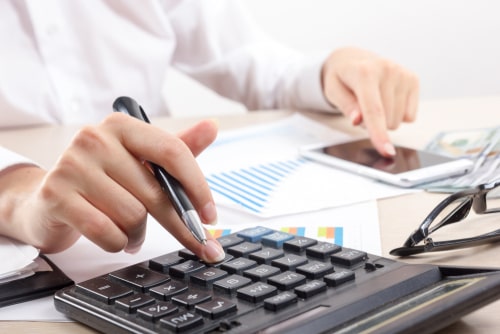 Bookkeeping and accounting are equally important parts of tracking and managing the financial health of your business. Most business owners don't have the time to manage their own books or analyze their financial reports, which is where bookkeeping and accounting services are of great value.
While the terms may be used interchangeably, there are a few main differences to be aware of.
Bookkeeping Services
Bookkeepers record the daily, weekly and monthly financial transactions and are responsible for providing accurate and up-to-date financial information. Some bookkeepers are involved in the business's financial strategy.
Bookkeeping tasks include (but are not limited to):
Data entry
Bank reconciliation
Invoicing
Paying bills
Processing payroll
Processing monthly reports
Preparing tax returns
Regular bookkeeping allows business owners and managers to see when and where money is coming and going. Accurate numbers help business owners make sound financial decisions in their daily operations.
Accounting Services
Accounting takes a deeper dive into your finances. Using reports from your books, accounting services involve:
Reviewing financial statements in detail
Preparing adjusting entries
Strategic planning to stay legally compliant
Analyzing reports to help you make good financial decisions
Preparing tax returns
'Big picture' discussions such as growth, strategy, and profitability
At the end of the year, if your books aren't organized, or there are many errors with transactions, your accountant will have a more challenging time analyzing your finances and preparing your tax returns. This highlights the importance of accurate bookkeeping.
Done For You vs DIY Bookkeeping
Some business owners prefer that a professional handle their bookkeeping and accounting, while others prefer to do their bookkeeping themselves. At Accounting By Sal Corp., our 'Done For You' bookkeeping services take the responsibility out of your hands and ensure that your books are up-to-date, clean, and organized.
For business owners who want to do their own bookkeeping, our DIY bookkeeping training includes a review of the fundamental accounting principles, financial and accounting strategy sessions, QuickBooks Online or FreshBooks tutorial training sessions, how to set up and streamline your bookkeeping system, and how to customize third-party app integrations.
Whether you need us to handle your bookkeeping for you or you want to learn how to do it yourself, our goal is to help you have a clear understanding of your finances. When you know your numbers, you can confidently make smart financial decisions that will help your business grow.