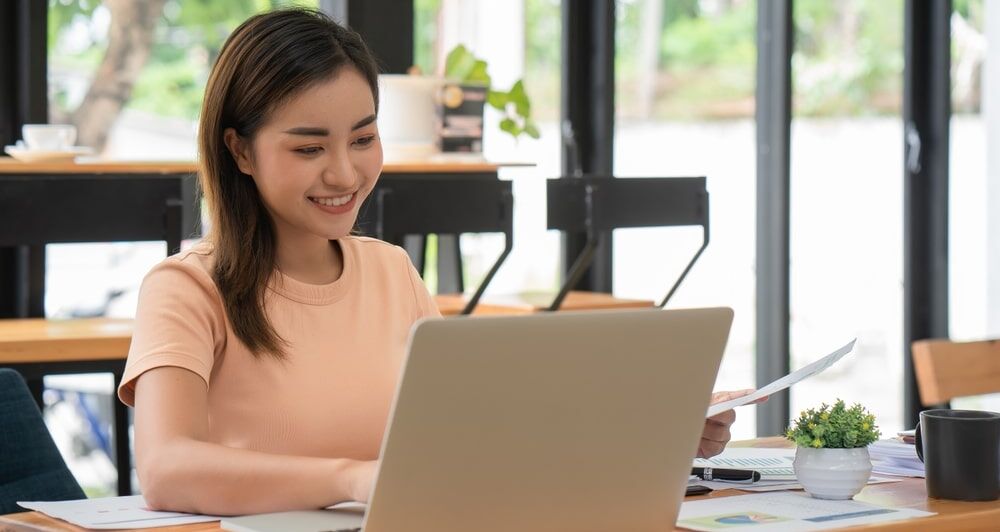 FreshBooks was made specifically for small businesses, contractors, and freelancers who need a simple accounting software for basic bookkeeping tasks. Unlike other accounting software with robust features made for large companies and corporations, FreshBooks offers all of the basics you need to create a streamlined accounting and bookkeeping process with a user-friendly interface.
What began as an invoicing tool, FreshBooks has now evolved into one of the most popular accounting software that includes:
Over 250 new features to simplify bookkeeping tasks
80+ third-party app integrations for an efficient workflow
Faster billing with invoices that can be emailed or mailed to the client
Automated payment collections
Automated recurring invoices
Double-entry accounting
The ability to create proposals
Bank reconciliation
FreshBooks is a powerful tool that can help you save time, stay organized, and manage your bookkeeping more effectively. If you're brand new to the software, you've come to the right place! Here are some tips to get started with your FreshBooks training.
Getting Started With FreshBooks
Tip #1: Start With the Basics
Of course, getting started with any new software comes with a learning curve and can be a bit overwhelming at first. Before diving into the advanced features of FreshBooks, it's important to get a good understanding of the important basics that FreshBooks online training focuses on, including learning how to:
Create and manage client profiles, including contact information, payment terms, and billing preferences
Create and send professional-looking invoices and how to track their status and payment history
Track business expenses, including receipts and invoices, and how to categorize them for tax purposes
Generate financial reports, such as profit and loss statements and expense reports, to keep track of your business's financial health
Explore FreshBooks' integrations with other tools, such as payment processors and project management software, to streamline your workflow
Tip #2 – Customize Your Setup
FreshBooks is highly customizable, so take some time to tailor your setup to your business needs. This will help you work more efficiently and effectively.
Tip #3 – Integrate With Other Tools
FreshBooks integrates with a variety of other tools, such as payment processors, inventory trackers, eCommerce apps, and project management software. You no longer have to update your FreshBooks manually to match your business apps. We recommend exploring these integrations to streamline your workflow and maximize productivity.
Tip #4 – Practice, Practice, Practice
The best way to become proficient in anything is through practice and application. Use Freshbooks daily to keep track of purchases, invoices, expenses, and pull reports. Set aside time each week to work on tasks in the software and experiment with different features.
Tip #5 – Ask For Help
Don't hesitate to reach out to FreshBooks support or online communities for help. There's a wealth of knowledge and experience out there that can help you overcome any obstacles you encounter with your bookkeeping process and FreshBooks software.
Take Advantage of 1-On-1 Training Resources
While there are endless FreshBooks online training materials available, such as videos, forums, and troubleshooting information, there's nothing quite like personal 1-on-1 training with a certified FreshBooks expert.
Whether you're new to FreshBooks or looking to deepen your knowledge, 1-on-1 training can provide valuable support and guidance to help you reach your goals. Some of the benefits of working with a certified FreshBooks experts include:
Personalized attention – With 1-on-1 training, you'll have the undivided attention of a trainer who can provide personalized guidance and support. This allows you to ask questions and get feedback tailored to your specific needs.
Customized training – 1-on-1 training can be customized to focus on the areas of FreshBooks that are most relevant to your business. This allows you to learn at your own pace and focus on the features that will be most useful for your workflow.
Increased confidence – Training with a FreshBooks expert can help increase your confidence in using the software, as you'll have the opportunity to practice and receive feedback on your skills,
Immediate feedback – With 1-on-1 training, you'll receive immediate feedback on your progress and be able to correct any mistakes or misunderstandings right away.
With its user-friendly interface, mobile accessibility, and powerful integrations, FreshBooks is an excellent choice for anyone looking to simplify their accounting and bookkeeping processes. At Accounting By Sal, our 1-on-1 training can provide personalized guidance and support, helping beginners gain the skills and confidence they need to use FreshBooks effectively.