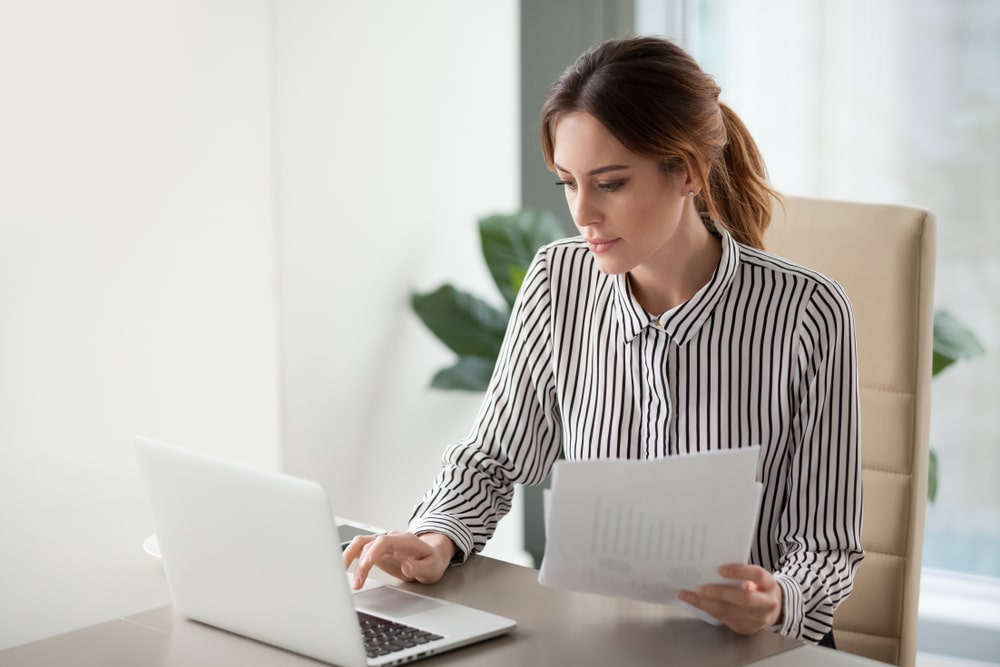 Did you know that only about half of small businesses survive the five-year mark? To beat the odds, many business owners advise working with a mentor for extra guidance, coaching, and advice that can significantly help businesses achieve better outcomes than owners who don't receive mentorship.
When Sal Rezai started offering bookkeeping and accounting services along with bookkeeping training, she discovered that many business owners and entrepreneurs needed mentorship to help them grow their businesses. Something as simple as asking a bookkeeping question during a QuickBooks training session can spark a conversation about where the business can grow and improve.
With years of experience founding and growing a small business herself, Sal began offering mentorship to other business owners and entrepreneurs, including accounting professionals wanting to start their own accounting firms. If you're a business owner or entrepreneur looking for a mentor but unsure how to find the right one, you've come to the right place.
Here are a few ideas to help you get started.
Look into your personal network
One of the best ways to find the right mentor is to turn to the people you already know. Think of an entrepreneur in your circle who inspires you or has already given you actionable advice. Of course, while it's important to seek out a mentor with experience starting and growing a business, keep in mind that you can have different mentors for different things.
For example, if you know someone who is not a business owner but is excellent at leading a team, they can be an invaluable source of knowledge for you. If you know someone great at managing finances and forecasting, they can help you in that area of your business. Building a network of mentors and industry experts you can learn from can inspire success by proximity alone. After all, you are the average of the people you surround yourself with!
Attend professional events
Professional events are meant for networking and where startup business owners can start creating connections with like-minded people. Look for professional events in your area and places you're willing to travel, including:
Conferences and seminars
Business meetups
Masterminds
Product launches
Trade shows
Seminars
Workshops
Seasoned business owners and entrepreneurs often attend these events to present and offer their knowledge and are willing to share their experiences with you and other new entrepreneurs. A good business mentor has navigated and overcome the challenges of owning and growing a business and can provide the guidance and advice you need to help you operate your business.
Connect with mentors who align with your values
Mentors come from all different types of experiences and business backgrounds. It's important to find one that aligns with your values and matches your personality. While some want a very outgoing, motivating, and pumped-up mentor, others may prefer a more mellow approach. Neither is right nor wrong – it's simply about finding what works best for you.
It's also important to find a mentor who can relate to you on a deeper level, specifically for women entrepreneurs and minority groups. Find a mentor who understands your experiences and can help guide you in the right direction.
Reach out or book a consultation
Last but certainly not least, reach out to the people you admire and already gravitate towards. Try sending an email letting them know why you respect and look up to them and ask if they would be interested in mentoring you. The worst thing that can happen is you don't get a reply, or they decline your offer, but at least you tried.
Some seasoned business owners offer one-on-one business mentorship and coaching and have made themselves accessible to help other entrepreneurs and business owners thrive. You can book a consultation with them to see if they'd be a good fit.
The right mentor is one you share a mutual respect for, aligns with your values, and can tell you what you need to hear and not just want you want to hear about your business. It can make all the difference between your business becoming part of the statistic of small businesses failing in the first five years or going on to thrive for years to come!