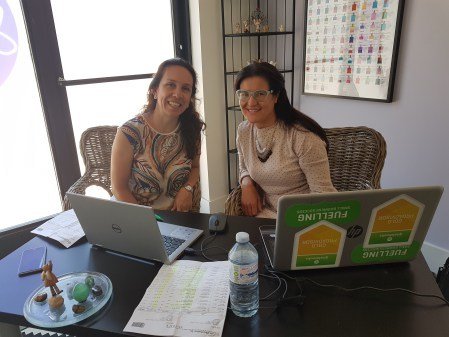 Have you had the opportunity to experience one on one training? One on one training is a great way to manage your time as you will have the chance to enjoy personalized service that pertains directly to your business. Let's explore the additional benefits one on one training provides.
Accounting Methods Explained
Different accounting methods are effective for different businesses. By engaging in one on one training, you are allowing yourself the opportunity to learn specific tips and tricks for your specific business. These learning will save you time and money as your business grows.
The clarity to Bookkeeping Services
Understanding your bookkeeping, and best practices will allow you to be efficient as you will utilize the software in a way that best benefits your needs. In a one on one training session, you will learn the shortcuts that pertain to your specific service to improve workflow.
Easy to Follow Steps
Learning with a one on one trainer provides the opportunity to review and revisit steps within your practice. Reviewing your current process ensures you are following the steps that work for your needs as a Business Owner or Bookkeeper. Learning easy to follow steps will lead you to the most efficient way to get the results you are looking for.
Personalized Service that Speaks to your Business
One on one personalized service provides the opportunity to take a deep dive into the needs of the business to learn how the software can work best for the current financial situation. Looking specifically at your business will allow the best shortcuts and tips and tricks to be reviewed. The personalized attention and improved workflow result in great value for your investment.
Business Coaching to Further your Business
Business coaching is not often included in the training, however, when training with Accounting By Sal, Sal will provide business coaching as needed. Together, you will create the best plan for your business going forward and get into some of the tough questions regarding your financial goals to garner the best results.
Working with Accounting By Sal will allow you to experience a one on one training environment that will answer questions and develop practices specifically for your business. Learning how to efficiently and accurately manage your business finances, to save time and money, provides fantastic value for your investment in your training. Contact Sal today to discover how she can help your business grow, efficiently manage accounting and bookkeeping and create a tangible plan to succeed in your business.